Download iRemoval Pro Windows Tool for MEID / GSM iCloud device :
Download iRemoval windows bypass tool. iRemoval is first tool to introduct tool for windows. Many user were demanding tools for windows so they brought this tool. You can Bypass iCloud with sim working fully from iRemoval tool. All function works perfeclty. To bypass your iPhone jailbreak your device and check by this tool first , this tool will check whether it will support sim not not. if it shows sim support you can go to register part and do bypass.
Some Highlights of this post :
It is the 1st windows tool for MEID Bypass
This tool support ios 12 to 14.8 ios version. However it will be best if you have ios 14.5 above.
Disable Antivirus before using this tool
It doesnt support windows 7. Use windows 10 if possible.
Jailbreak your Device Before bypassing.
This tool will automatically check if your device will get SIGNAL or NO SIGNAL after bypass.
If it shows NO SIGNAL , dont register for bypass.
Disable update and reset option after bypass.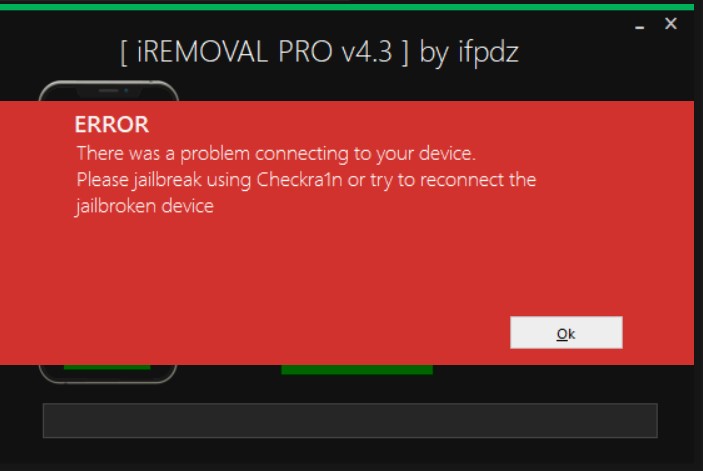 Download iRemoval Pro Windows Tool for MEID / GSM :
iRemoval windows bypass tool  v4.3 =
Mediafire Link / Mega Link / Backup Link
iRemoval windows bypass tool  v4.5 =
Mediafire Link / Mega Link / Backup Link
iRemoval windows bypass tool v4.6 
Join Our Telegram group for latest updates : http://t.me/gsmgeeky1
Join Our Whatsapp group for latest updates : (Group 4) http://bit.ly/gsmgeekywhatsapp4
Also read : 
iCloud Bypass MEID Device with Network/Signal Fix