Now we can bypass with signal disable and passcode ios version 15 15.1 15.2 15.3 15.4 and latest version with tool. It is a premium paid tool which support this function. HFZ Team have many other tools for mdm lock remove , mac mdm remove , iwatch icloud remove (new tool as of march 2022) , icloud bypass with signal , simlock bypass , usb patcher , usb patcher and eraser etc.
Also Read : 
Lpro Boot Disk tool for Disable Passcode bypass support ios 15
iRamdisk Expert tool for passcode disable signal bypass
OsRamDisk 2.4 tool for passcode disable signal bypass
Some Highlights of this Post :
This tool only works on mac os only
You dont need to jailbreak to use this tool
Supported devices : 6s to X only. ios 11 to 15.4 or latest
This is paid service and tool, you need to register your ecid
This tool support ios 11 to 15.4 or latest in future.
This tool use pwned method
First you need to backup your activation data , erase iphone and activated again to make signal bypass.
You need patched checkra1n and i4 cn mac tools for turning on dfu mode and to see whether its connected properly or not. download link are given below.
How does it work ?
This tool doesnt bypass on Hello Screen Mode. You might know how we bypass ipad 5 and iPhone 5 modes. First method first switch your iPhone to pwned dfu mode and then it will start Backup your activation files on disable mode. After that you need to reset / erase your iPhone and finally connect to tools and Activate your device. This method is just temporary and will relock if you do reset system or update ios version. This method may not work if you device is already carrier locked. Need to test when tools comes out.
Can we jailbreak ios 15 Hello Screen iphone by this tool ?
No. This tool wont work on Jailbreaking Hello Screen ios till now. Till now Checkra1n team or any other team havent released ios 15 jailbreak. All are working and developing on new version of checkraqn. We have heard that Jailbreak on ios 15 is Currently works only up to A9 ( iPad Mini 4, iPad Air 2, iPhone 6s, iPhone SE, and whatever iPad Pros have A9(X) ). We will give you more update soon about this.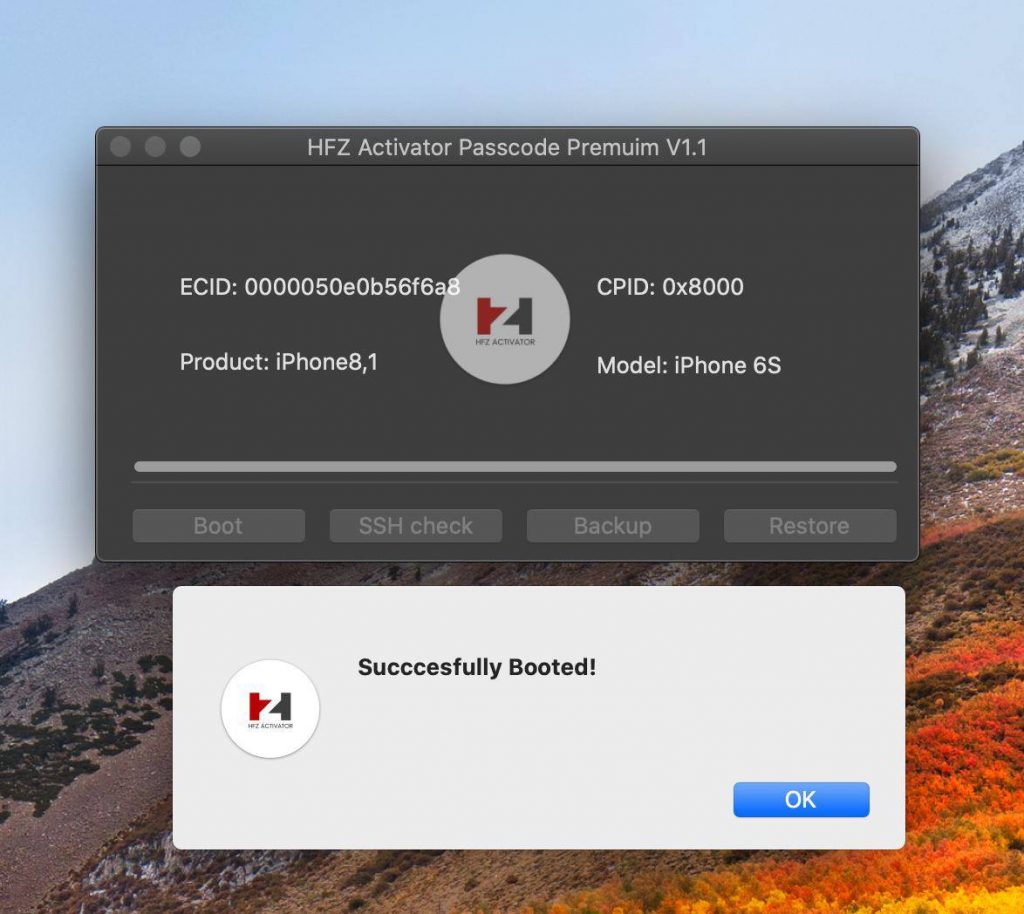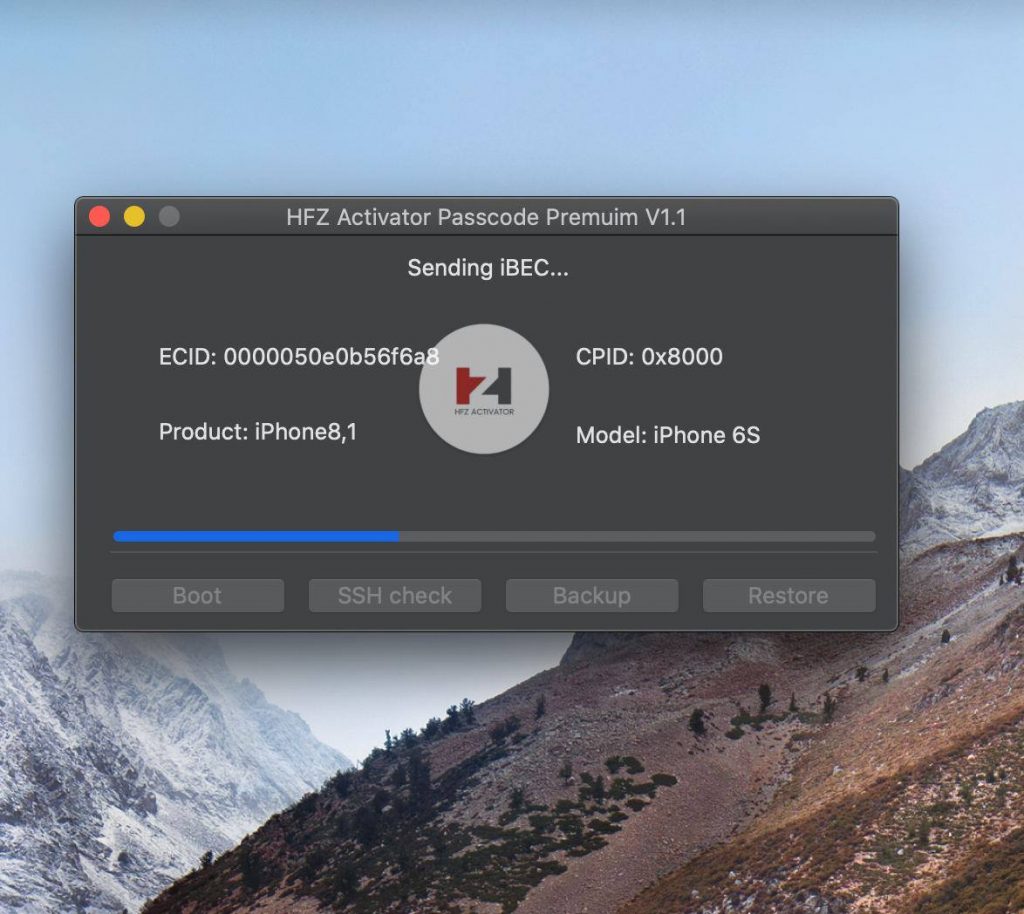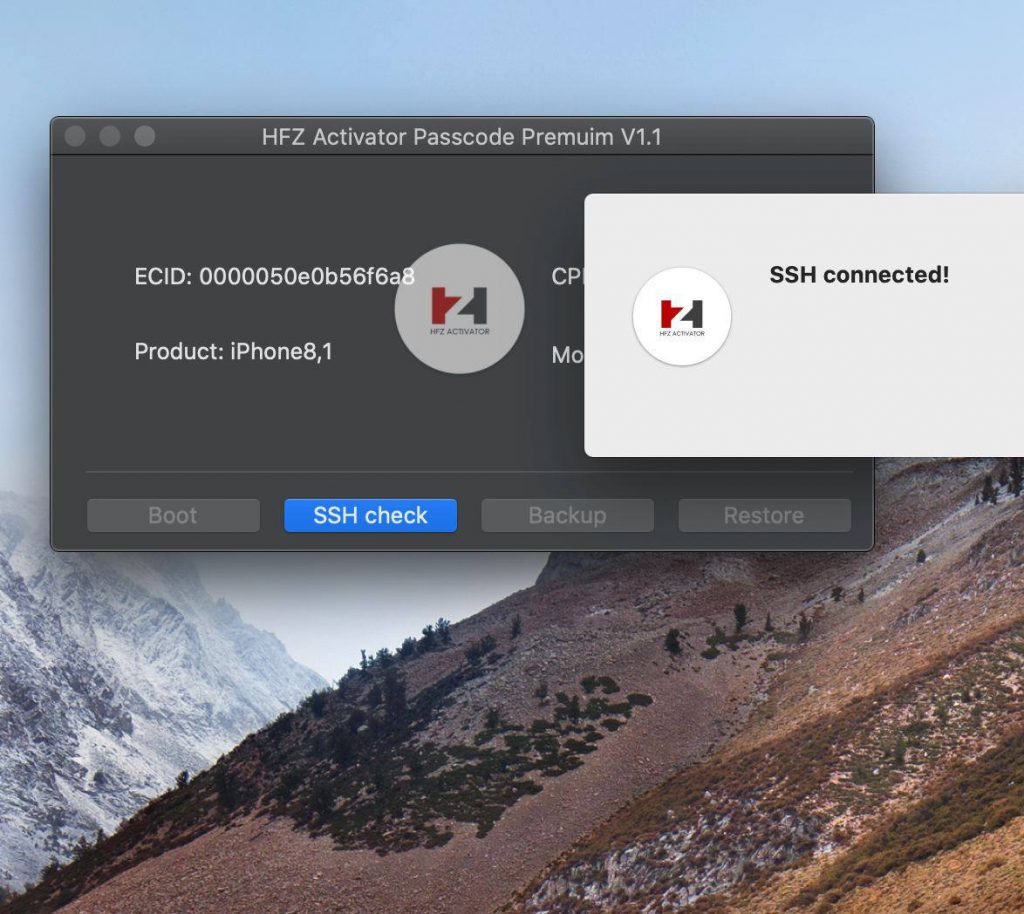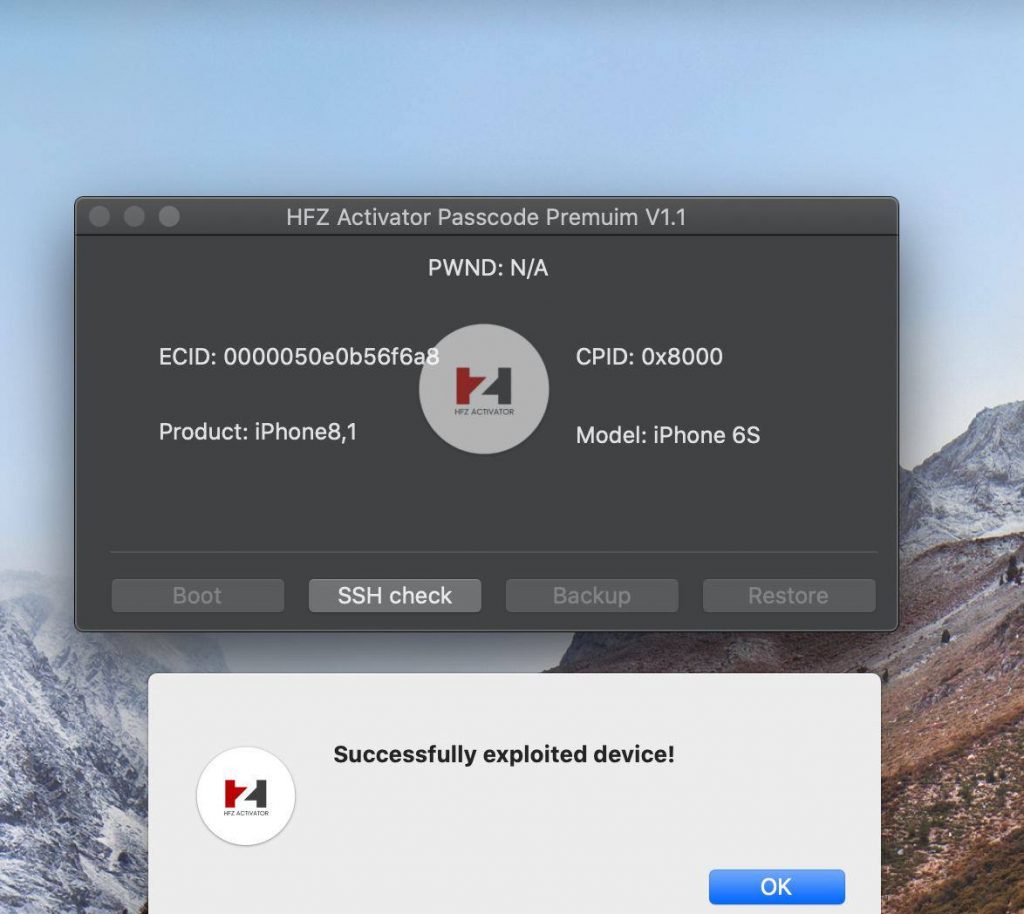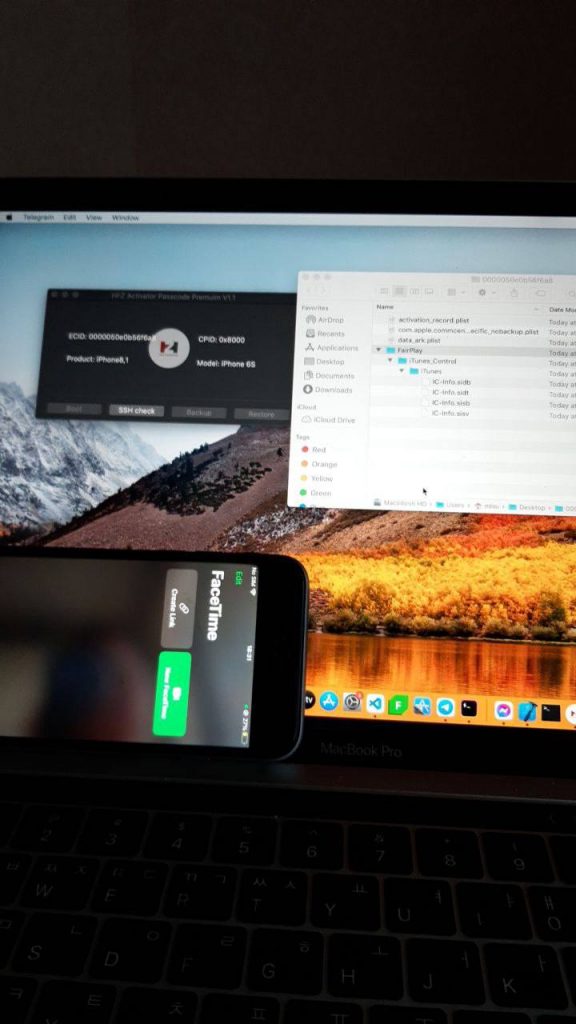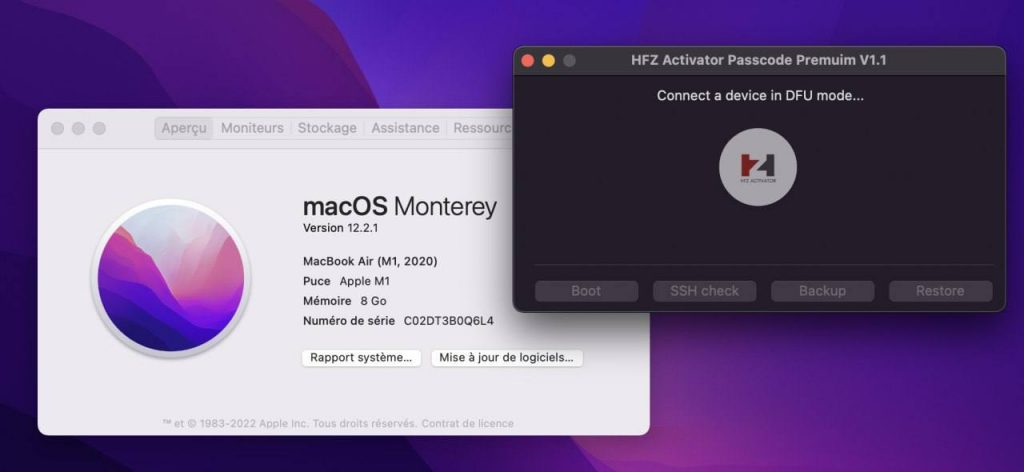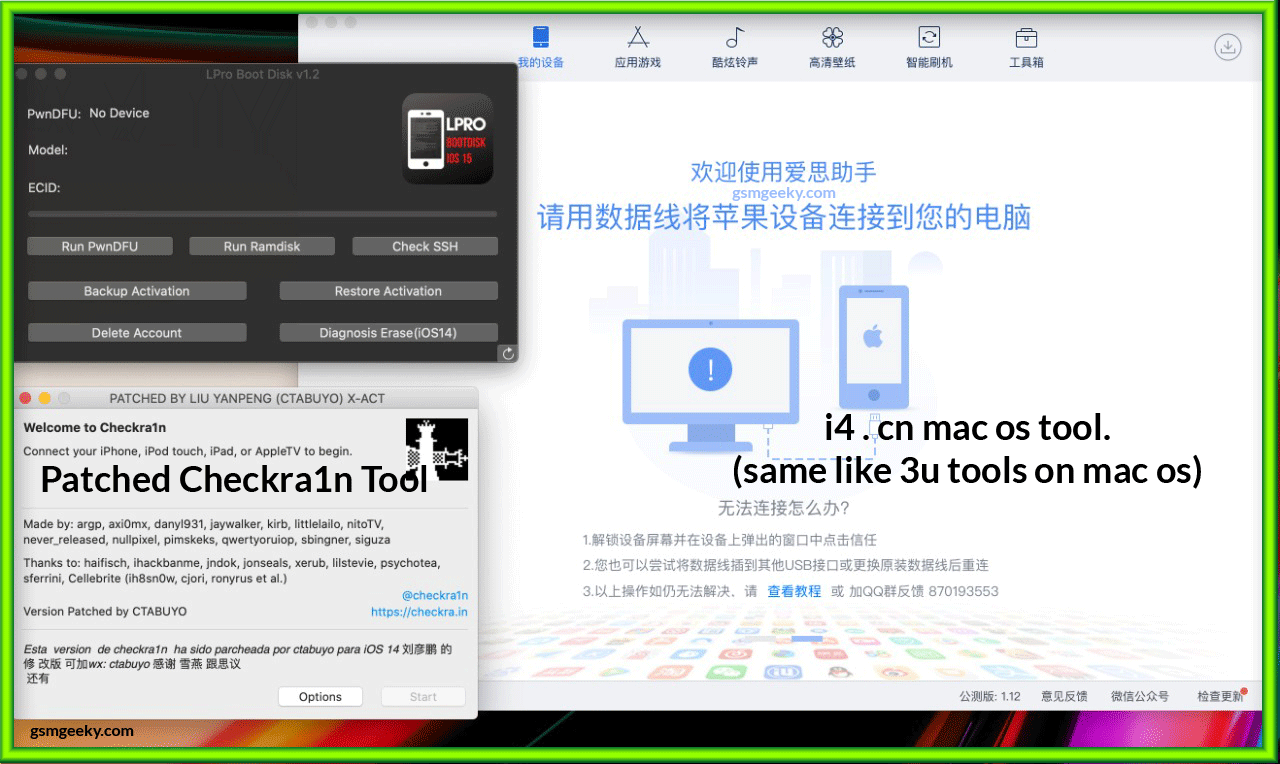 Download HFZ Activator Passcode premium tool
HFZ Activator premium tool  / Backup Link
HFZ Activator Premium tool v1.3 / Backup Link
HFZ Activator Premium tool v1.4 / Backup Link
HFZ Activator Premium tool v1.41 / Backup Link
HFZ Activator Premium tool v1.42 / Backup Link
HFZ Activator Premium tool v1.43 / Backup Link
HFZ Activator Premium tool v1.5 / Backup Link
HFZ Activator Premium tool v1.6 / Backup Link ( Supported ipad disable passcode )
HFZ Activator Premium tool v1.6.1 / Backup Link  ( Supported – iPad Mini 4 WiFi /  iPad Air 2 WiFi / iPad (5th Gen) WiFi )
HFZ Activator Premium tool v1.7 / Backup Link (Supported OTA and Reset Block on Normal mode )
HFZ Activator Premium tool v1.7.1 / Backup Link
HFZ Activator Premium tool v3.3 / Backup Link
HFZ Activator Premium tool v3.3 / Backup Link
Download Patched Checkra1n and i4.cn Tool :
Patched Checkra1n by CTABUYO for dfu mode / Backup Link
Download i4.cn Tools (like 3utools for mac) / Backup Link
JOIN OUR TELEGRAM CHANNEL FOR MORE UPDATE : 
Join Our Telegram group for latest updates : http://t.me/gsmgeeky1
Join Our Whatsapp group for latest updates : (Group 4) http://bit.ly/gsmgeekywhatsapp4
Also read : 
iCloud Bypass MEID Device with Network/Signal Fix